Work for a growing Web Hosting and Colocation company.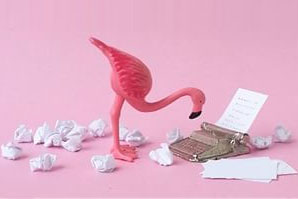 ATLDC is seeking an enthusiastic, technically proficient team player to assist in the expansion and operation of its Data Center located at 55 Marietta Street in downtown Atlanta, Georgia. This is an on site position, offshore need not apply.

The responsibilities of this position shall be to; maintain a technically advanced, mid sized Data Center with Cisco routing and switching environments. Maintain system and site back-ups. Perform software maintenance and upgrades. Trouble-shoot and repair hardware and software systems for data center and office network equipment. Provide problem solutions for software and hardware issues for Tier II support via e-mail, phone, and IM. Respond to 24/7 critical SMS support on a rotating basis. Maintain positive customer relationships and communication channels.

This is primarily a technical position and will require the following skill sets; Ability to Install, Configure, and Advanced Troubleshoot; (Linux, BSD), Apache, PHP, MySQL, Bind/named, Exim, Qmail, Vsftpd, Pureftpd, XFS, Linux LVM . Ability to Install, Configure, and Advanced Troubleshoot; (WIN), Active Directory, IIS, SQL Server. Ability to Construct Simple Queries and Design Simple Databases (with intention to grow skill set to full DBA); SQL, PL/SQL (Oracle), Transact-SQL (MSSQL), MySQL. Have familiarity with Network Equipment and Concepts including design, implementation, and use of; Switching Hardware, Routers, Hubs, Cabling. Have knowledge of and be able to do basic installation, modification, and troubleshooting of server grade hardware platforms Server Grade Platforms, RAID and JBOD.

The hours shall be from 8:00am until 5:00pm M-F, and shall also include 24/7 monitoring of the Data Center, and "pager" responsibilities. The Systems Administrator and Technical Support Engineer shall perform in an enthusiastic, proactive manner at all times and shall perform any and all other duties as assigned.

The Systems Administrator and Technical Support Engineer position shall carry a base salary commensurate with experience and shall include full participation in the benefits program including Paid Time Off, 401K participation with Company Matching, Health Care Benefits, and Performance Bonuses.

If you are interested please reply with resume and salary requirements to resumes@tulsys.com.